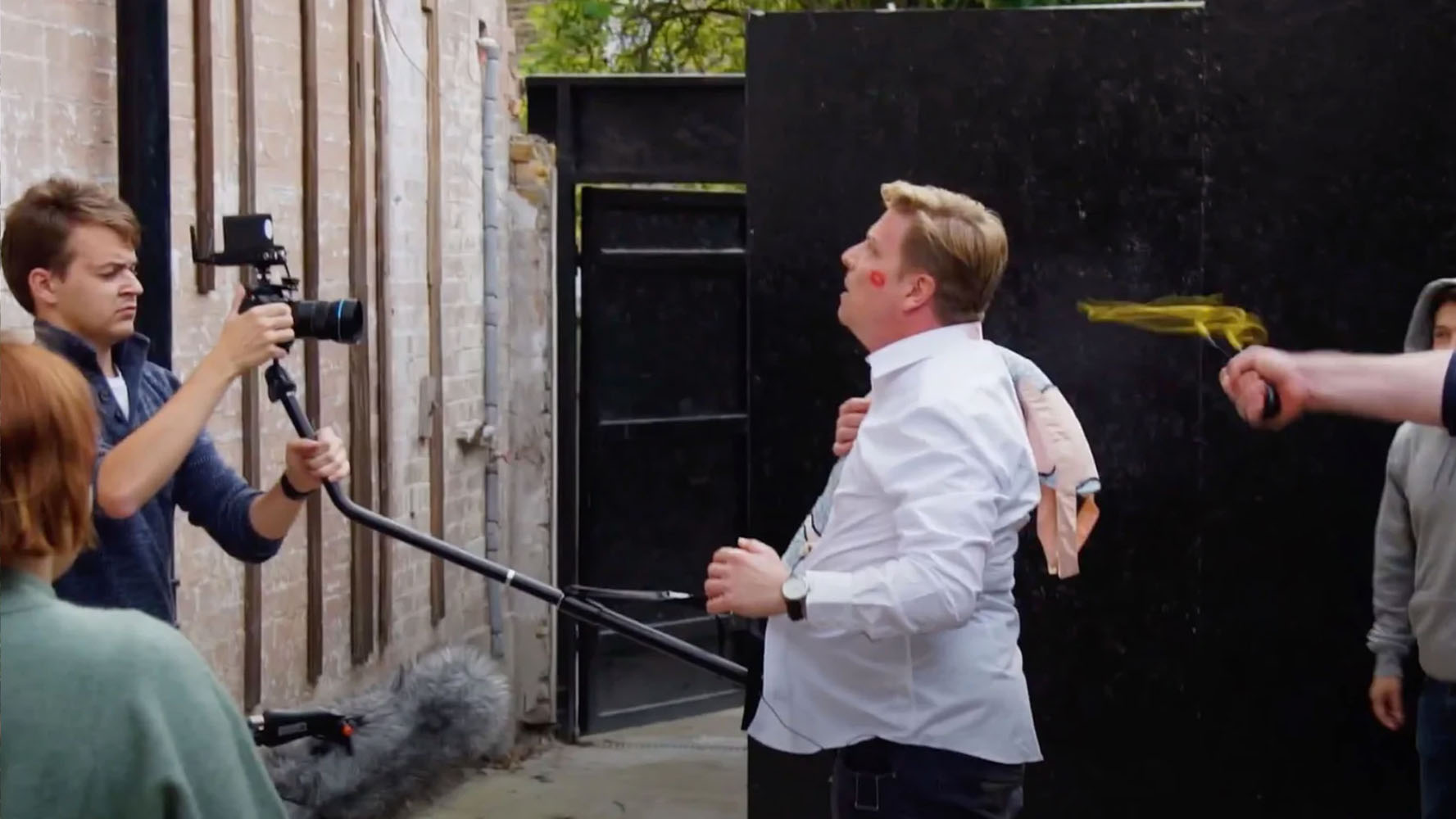 Camera mounts for:
Professional Film making
Music video's, commercials or shorts...
Professional Film making
If you are serious about film making and want to get that snorricam shot (camera fixed to the actor, facing him or her).
Or you are looking for that over that 3rd Person over the shoulder shot and want to shoot with a heavier (semi) professional camera?
Then this is the camera mount for you: the SailVideoSystem 3pvX2 Pro.
The 3rdPersonView 3pvX2 Pro has a newly developed backplate, that is a lot wider than our LITE V2 version, it wraps more around the body of the person wearing it.
This makes it virtually impossible for the backplate to move up and down.
 
It also has 2 non Flexible belts (that go over the elastic velcro belt), this in combination with the stabilizer straps will give you a body-worn camera mount that will support camera's up to 4 kilos and will also work with DSLR and  360Videocameras. 

PLEASE NOTE: For DSLR filmmakers using camera's heavier then 0,7 kilo, and 360Video Creators using GoPro OMNI Camera rigs or Insta360 PRO rigs, please check below for advised add-ons / accessories .
Perfect for
Commercials and Video Clips
Take a look behind the scenes and see how the 3pvX2 is used in this short film by Max Clendaniel
Extra camera pole support
When using heavier cameras (up to 4 kilos) you will like the included Stabiliser Straps.
These stabilizer straps create an extra support between the backplate and the camera pole, making it a very stable setup.
Wide HDPE Backplate
For the 3pvX2 Pro we have developed a wide backplate from HDPE. This backplate wraps more around your body then the LITE V2 version giving you a lot more stability while still comfortable to wear.
Advised Accessories
Large Ball Head Adaptor
If you are planning on using a high-end (heavy) camera you will need to use a stronger Ball head (then the included Mini Ball Head)
These Ball Heads usualy have a female 3/8" thread. To connect these to our camera poles you will need the Large Ball Head Adaptor.
Learn more
Custom Camera Poles
In some cases it might be usefull to have a custom set of camera poles: It could be that you need longer poles or poles that have 3/8" thread and can connect together...
In that case please contact us directly so we can help you get the perfect setup for you.
Contact us
Don't just take our word for it...
★★★★★

Extremely well built and durable - have been using for four years now

The 3rdPersonView 3pvX2 PRO is extremely versatile. I've been using it with my sony a7s ii for over four years
now. Not one issue. It's well crafted and comfortable.

I've put the rig on actors and documentary subjects. It's just well made and light. It's punches definitely above it's weight class.

This is the one to get.

I use mine in Brooklyn, NY, USA - if anyone wants to try it out.

Also Thijs's customer support is incredible!!
★★★★★

Amazing product.

The whole experience with you guys was amazing. Thanks for everything.
★★★★

Super for magic video

Unique object of its kind super convenient for the creation of unique videos plus serious and reliable sales service even after sales
★★★★★

Everything perfect 👌

This is exactly the product I was looking for, the quality is really great !
★★★★★

What an amazing perspective!

This is one of the coolest things I have purchased recently. The invisible nature of the view and perspective is mind blowing. Simply awesome and I highly recommend.