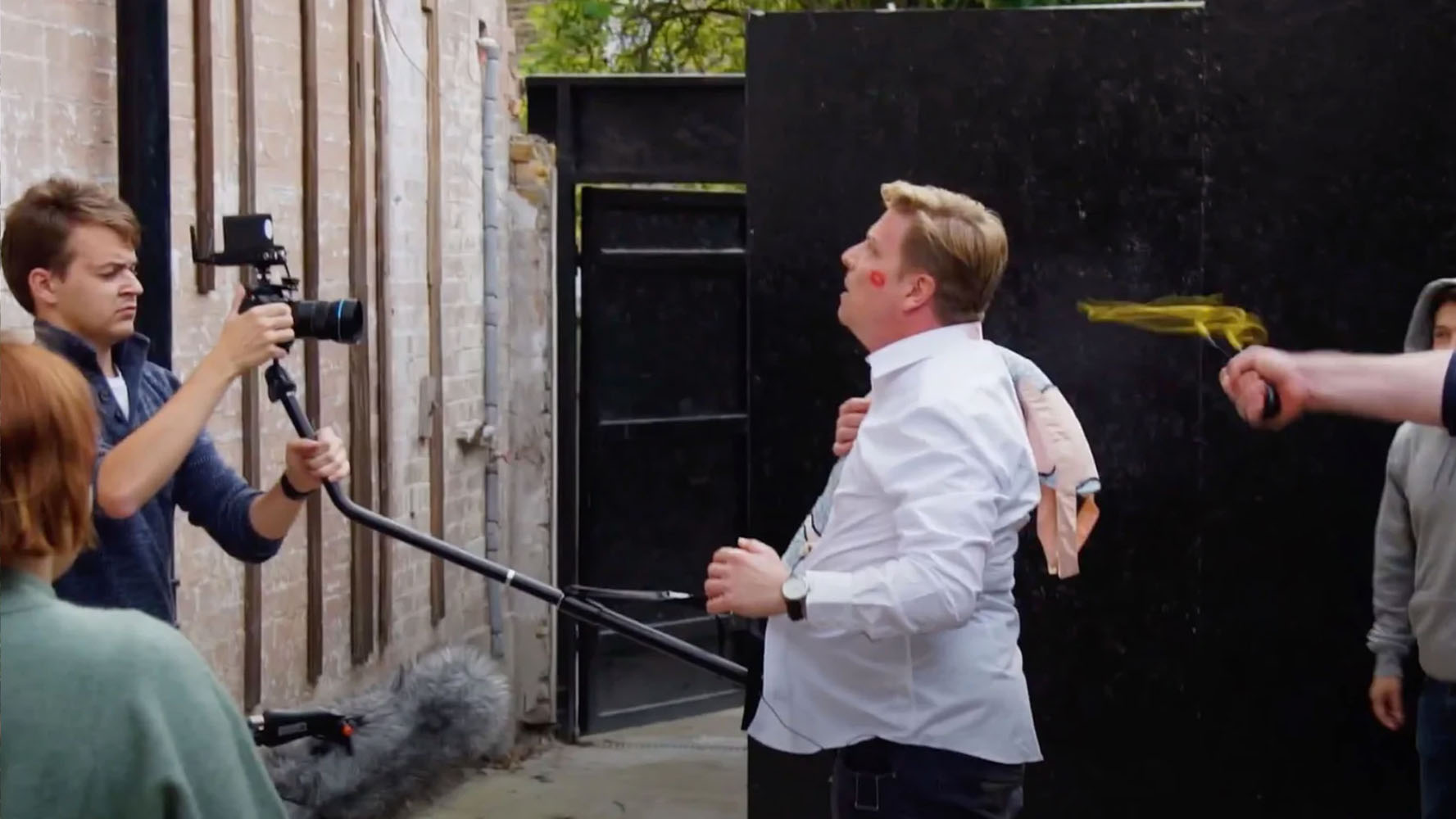 Position mount:
Front facing / Snorricam
Use the 3rdPersonView mount as a Snorricam
How do you get that (front-facing) snorricam shot?
If you are serious about filmmaking and want to get that snorricam shot (camera fixed to the actor, facing him or her). Or you are looking for that over that 3rd Person over the shoulder shot and want to shoot with a heavier (semi) professional camera?
Then this is the camera mount for you: the SailVideoSystem 3pvX2 Pro.
● The most stable and sturdy setup is our SailVideoSystem 3pvX2 PRO.

This is the choice of professional filmmakers with heavier cameras, the backplate is very wide and will wrap more around your body/belly making it more stable then the LITE V2 All-in-One.
The Stabiliser straps will also help support the camera pole and (heavier) camera.
Wide backplate & Extra camera support
3pvX2 Pro
The 3pvX2 Pro is build to support any kind of camera: Professional (DSLR) cams, compact cams, 360 Video cams and action cams.
From the back or the front with maximum stability.
When using heavier cameras (up to 4 kilo) you will like the included Stabiliser Straps. These stabiliser straps create an extra support between the backplate and the camera pole, making it a stable setup.
Don't just take our word for it...
★★★★★

Revolutionizing action sports film making

It is actually as amazing as it looks/sounds like.

On top of that, the delivery was lighting fast and they even sent me a
replacement part within 3 days. Best customer service you could ask for, 10/10! You guys are rad!
★★★★

Amazing product.

The whole experience with you guys was amazing. Thanks for everything.
★★★★★

Extremely well built and durable - have been using for four years now

The 3rdPersonView 3pvX2 PRO is extremely versatile. I've been using it with my sony a7s ii for over four years now. Not one issue. It's well crafted and comfortable.

I've put the rig on actors and documentary subjects. It's just well made and light. It's punches definitely above it's weight class.

This is the one to get.

I use mine in Brooklyn, NY, USA - if anyone wants to try it out.

Also Thijs's customer support is incredible!!
★★★★

Very satisfying but included ball head is low quality compare to main stuff. Instead including cheap stuff, including better one and charge more or just include gopromount or make customer to choose with extra chage will be better set.
★★★★★

Awesome mount

Awesome mount to get even more awesome footage. The build quality is from high level. And with high speeds (+200 km/h motorcycle) the footage is still stable. Wearing it for a long time is not a problem since it fits comfortable.