The ultimate 'invisible' handsfree camera mount
SailVideoSystem 3rdPersonView camera mounts
For professional filmmakers,
For everyone who has a GoPro or 360 video cam,
For almost any action sport,
Who love capturing that impossible 'drone-like' shot...
With handsfree invisible selfie stick or harness mount
The ultimate handsfree body-worn camera mount
HOLIDAY UPDATE:
From Wednesday December 6 until Monday December 11th we will be closed for a short holiday. All orders that are placed after 13.00 CET Wednesday December 6st will be sent out on Tuesday December 12th.
Seen by millions, known by few
SailVideoSystem
Well I guess you have found us; The past 10 years we have made it our mission to create worlds best 3rdPersonView camera mounts that will let you film yourself in action, in any sport.
Completely handsfree so you can focus on what you are doing, without having to hold a camera or selfie stick and still get the best shot of yourself in action.
Our 3 most populair camera mounts
Impossible
Drone like shots
Always wondered how they capture that impossible drone shot with the camera 'flying' close behind the person?
Well now you know: they use our 3rdPersonView camera mount and an action or 360 video camera
(Like Insta360 or GoPro Max)
Which mount for what sport
We are SAILVIDEOSYSTEM
Inventors of the third-person view camera mount.
We have been creating backpack and kitesurf harness mounts since 2013.

Our body worn camera mounts are being used by filmmakers and many athles worldwide. Our 3rdPersonView mounts will enable you to create stunning video content of yourself in action, with any kind of camera, in any sport... completely handsfree and invisible.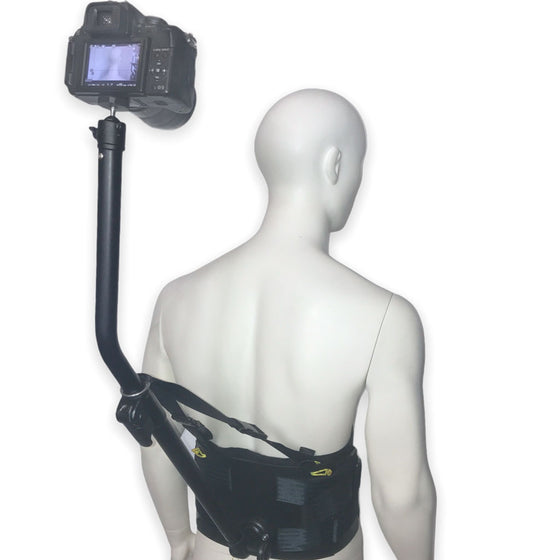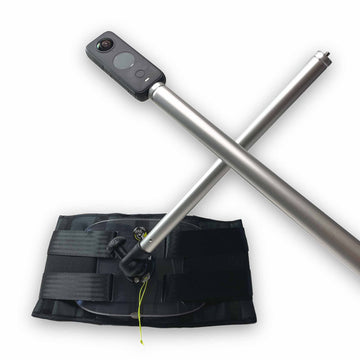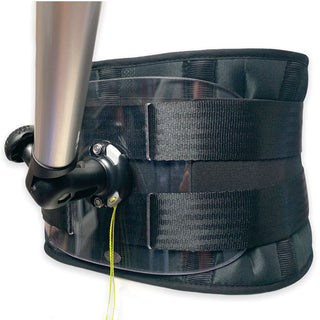 3rdPersonView Camera mounts
For any sport or activity
Our 3rdPersonView Camera mounts can be worn on any part of the body to capture any sport... Find out what mount will work best for your situation and sport.
Sports
Position Body
Features of the:
ShoulderMount
The ShoulderMount (for GoPro Max) can be used in almost any sport,
On land, in the snow, and even on water (Kitesurfing) and is best suited for all 360Video camera's.

✅ Waterproof
✅ Strong
✅ Compact
✅ Multiple camera angles
✅ Invisible camera pole
✅ For all 360 cams
✅ Camera pole included (GoPro Max version)

Don't just take our word for it...
★★★★★

The 3rdPersonView 3pvX2 PRO is extremely versatile. I've been using it with my sony a7s ii for over four years now. Not one issue. It's well crafted and comfortable.

I've put the rig on actors and documentary subjects. It's just well made and light. It's punches definitely above it's weight class.

This is the one to get.

I use mine in Brooklyn, NY, USA - if anyone wants to try it out.

Also Thijs's customer support is incredible!!
★★★★★

I use this LITE ALL in One V2 Mount for kiteboarding, skateboarding etc, and it's working great!

Footages are looking great, love this mount!
★★★★★

Have been using the 3rd person mount for over 5 years now and it's been a game changer in getting some of the most unique shots ever in my videos! Build quality is incredible and it's held up against plenty of big wipe outs! Would totally recommend this to anyone wanting to get some incredible shots with their GoPro or 360 camera!
★★★★★

I have been using the 3rd person view on my harness for a while now. What makes me love the suystem is how sturdy and well built it is, IU can really for it while kitesurfing without being afraid to break something or lose my GoPro. The system is very sturdy and stable and works perfect for the GoPro Max and invisible pole set up... People love watching these videos.
★★★★★

I love this new shoulder mount because it's light and very confortable, I even don't feel it when I'm riding !

The result is fantastic, the mount is very stable, the footages are clean and nice !

I recommend this new shoulder mount for any sports, it's perfect !
★★★★★

I just tried
the Kite All in One Set: absolutely amazing.

Very easy to fix on your harness: very solid camera mount and very safe.

Using this mount with the Gopro 360 or any camera 360 is the best option.

The result is triple:
- You enjoy your ride being filmed by your camera
- Your family, friends, ... will enjoy watching your movie-ride like if they
are on board with you !!
- The pole will desappear.

It is a "must have" for all the passionate of kiting, surfing,
skiing, biking, .... and enjoy your ride.
Features