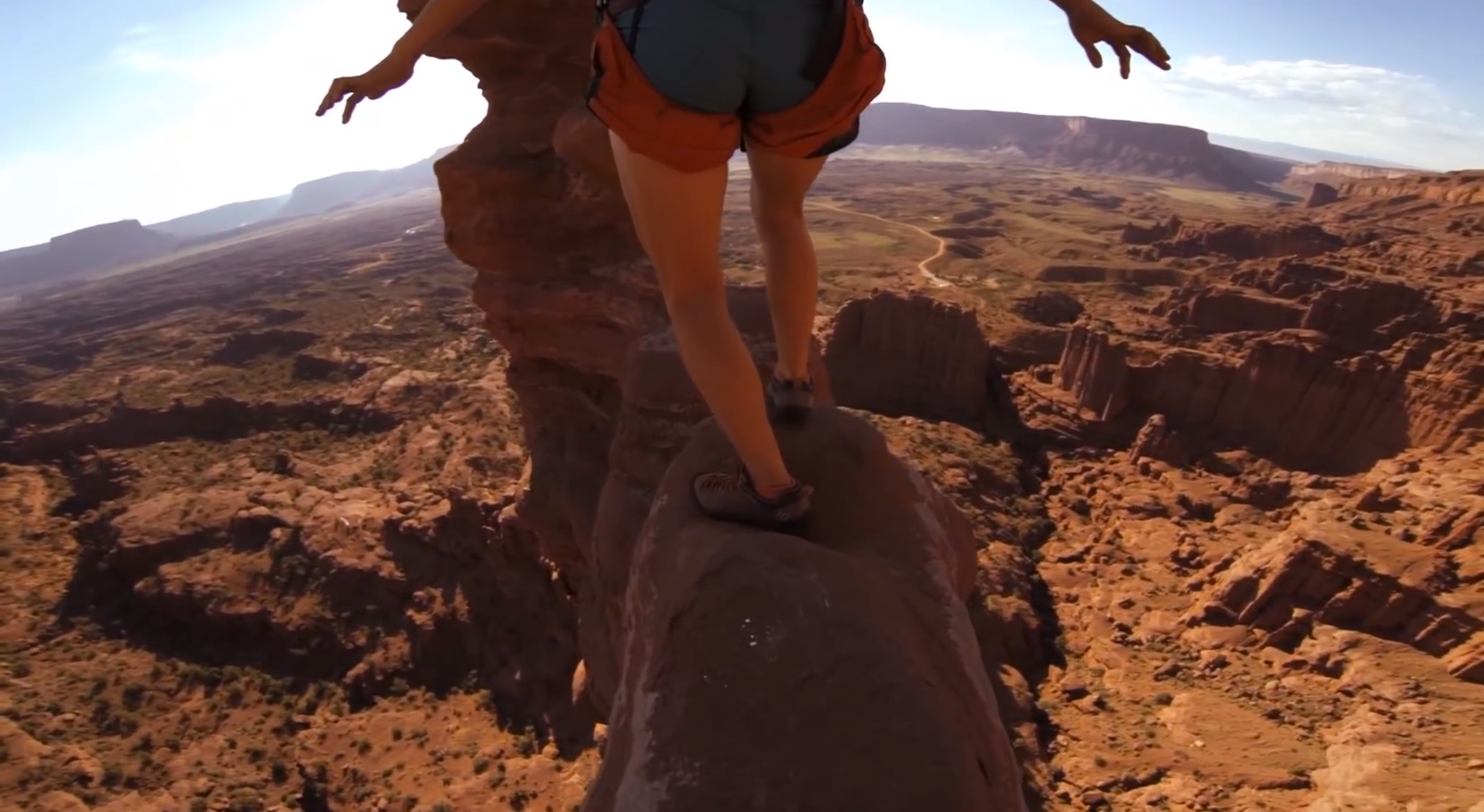 Camera mounts for
Adventure activities
Get that impossible handsfree shot
Best camera mount for adventure and travel
Traveling and holidays are great and also fun to share with your friends and family. Sure you can get nice shots with your phone, but if you want to step up your videos here are some options.
Below you can see what mount will work best for you and your type of camera.
🎥 360 Video Camera (Like GoPro Max or Insta360)
✅ For a 360Video cam it is important that you have a camera mount with a straight camera pole.
Because if you mount your 360 camera in a straight line with the straight camera pole the pole becomes invisible to the camera.
Creating the illusion that the camera is floating in the air behind (or in front) of you.
🎥 Action Cam (Like the GoPro or many others)
✅ For a GoPro or regular action cam it is important that you have a camera mount with a curved camera pole.
The combination of the curved pole (and included mini ball head) will let you angle the camera in any position while still keeping the pole as much out of the frame as possible.
Personally, I like my gear to be small when I travel so I usually bring an Insta360 cam (the X2 or X3) with their extendable selfie stick.
This in combination with our Shoulder mount for Insta360 makes a nice setup that I can use anywhere and that is still small enough to fit in my jacket pocket.
Small, compact and for 360 cams
Shoulder mount
Our Shoulder Mount is a great small solution with a straight camera pole and is perfect for all 360 video cams.
The camera pole can be angled in many positions so it will look as if the cameraman is right behind you in the air, snow, water or on the road.
For 360 video and action cams
LITE V2 All-in-One
If you are planning to shoot with a GoPro or other action cam then the LITE V2 All-in-One can be a good option.
The belt system is snug around your waist and will let you connect the curved (or straight) camera pole in many angles.
Creating that 3rdPersonView over the shoulder shot
Don't just take our word for it...
★★★★★

Top 3 GoPro accessory!

Have been using the 3rd person mount for over 5 years now and it's been a game changer in getting some of the most unique shots ever in my videos!

Build quality is incredible and it's held up against plenty of big wipe outs! Would totally recommend this to anyone wanting to get some incredible shots with their GoPro or 360 camera!
★★★★

Manage to get lots of shots from day 1 , it's stable easy to fix. Good job thank you
★★★★

Construction better than expected

So far I love it. Made from good materials. There is shake on extended pole, but that is what 360 cams are for - shakes are not a problem anymore :)
★★★★

Amazing product and service

The product itself is perfect and really stable, it works properly and its really easy to use.

The costumer service is on top, it reply within hours and helps you a lot
understanding the product functionality.

Really happy about it, so happy that I bought 3 of them!