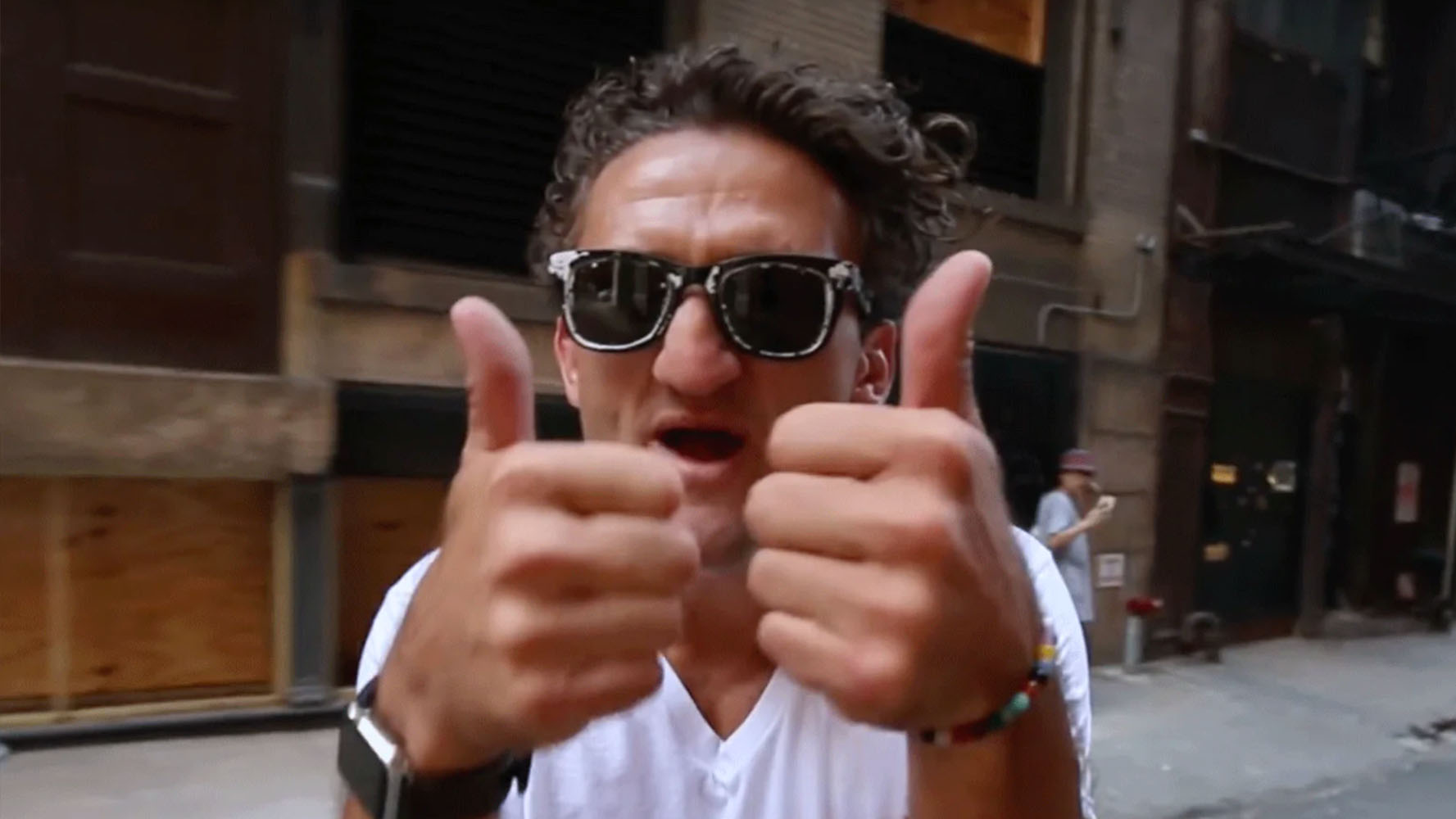 Camera mount for:
YouTube
Best camera mounts for YouTube
Camera mounts for YouTubers
We have different mounts that are suited for YouTube. With the third-person view camera mounts you can filmyourself handsfree in action. For YouTube this can be during vlogging or capturing other activities. The camera mounts give an unique angle and makes your videos stand out.
There are two camera mounts best suited for YouTube:
● The LITE V2 All-in-One: lightweight, goes around the waist, also good for 360Video.
● The 3pvX2 Pro: for heavy cameras and maximum stability.
Perfect for YouTube and vlogging
LITE V2 All-in-One
Are you a vlogger and want to have unique camera angles to spice up your videos? The best camera mount for you is the: LITE V2 All-in-One camera mount. You are able to film yourself handsfree, in action, while vlogging.
You can use this mount with your film camera or an action/360 cam. It's easy to take with you and the different angles makes your videos stand out.
Populair YouTubers
Used by the best
In 2021, Will Smith was a guest at the Jimmy Fallon Tonight Show, celebrating 1 million followers on YouTube. He decided to capture this interview in a unique way with the SailVideoSystem 3pvX2 PRO camera mount.
The 3pvX2 PRO is perfect for filmmakers and heavy cameras. The stabilizer straps create an extra support between the backplate and the camera pole, making it a stable setup.
Don't just take our word for it...
★★★★★

Top 3 GoPro accessory!

Have been using the 3rd person mount for over 5 years now and it's been a game changer in getting some of the most unique shots ever in my videos!

Build quality is incredible and it's held up against plenty of big wipe outs!

Would totally recommend this to anyone wanting to get some incredible shots with their GoPro or 360 camera!
★★★★

Amazing product and service

The product itself is perfect and really stable, it works properly and its really easy to use.

The costumer service is on top, it reply within hours and helps you a lot
understanding the product functionality.

Really happy about it, so happy that I bought 3 of them!
★★★★★

Awesome mount to get even more awesome footage.

The build quality is from high level. And with high speeds (+200 km/h motorcycle) the footage is still stable. Wearing it for a long time is not a problem since it fits comfortable.
★★★★

Very satisfying but included ball head is low quality compare to main stuff. Instead including cheap stuff, including better one and charge more or just include gopromount or make customer to choose with extra chage will be better set.