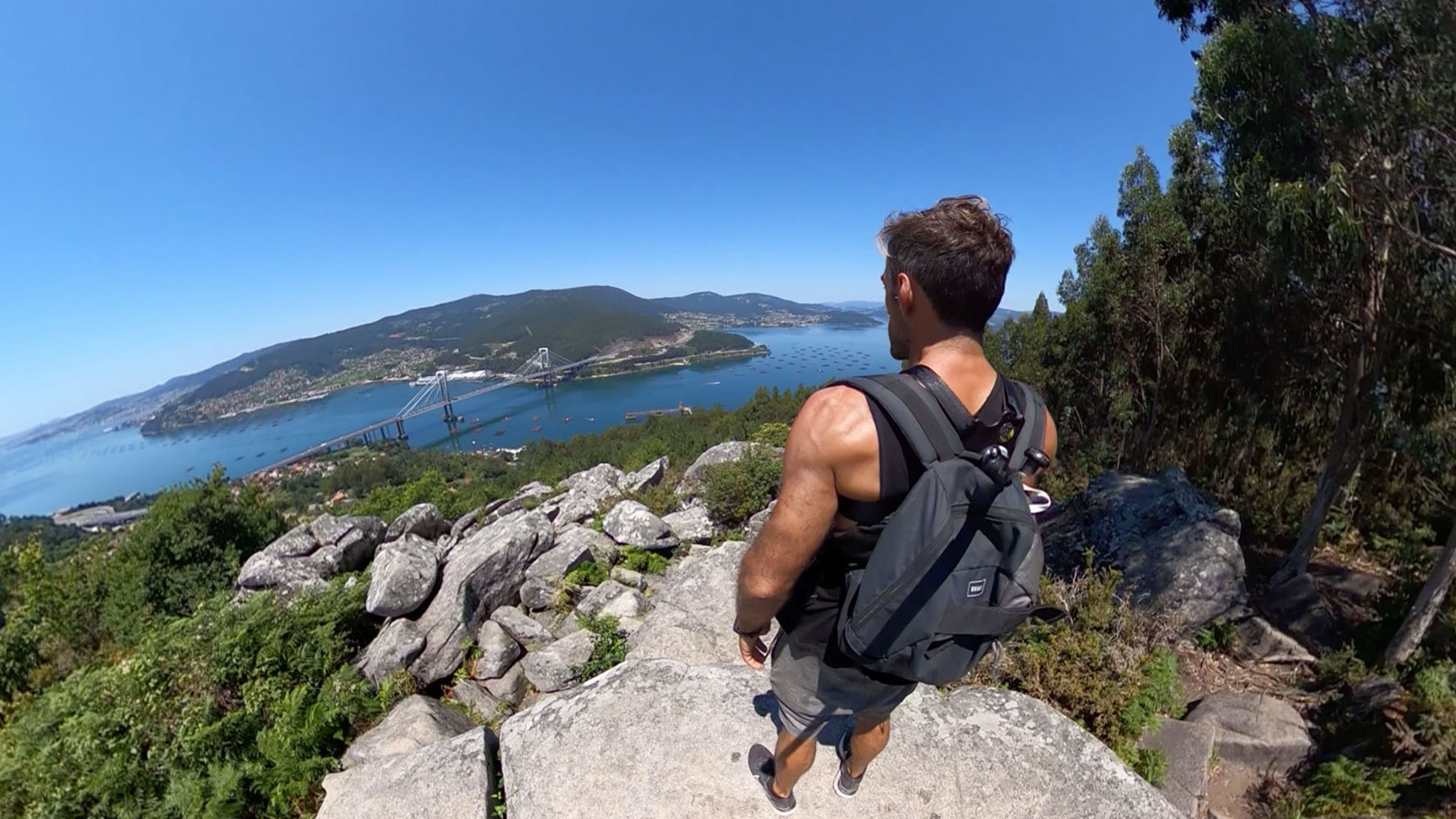 Capture your travel videos handsfree
What camera mount is ideal to capture your travels?
Traveling and holidays are great and also fun to share with your friends and family. Sure you can get nice shots with your phone, but if you want to step up your videos here are some options.
Below you can see what 3rdPerson mount will work best for you and your type of camera.
🎥 360 Video Camera (Like GoPro Max or Insta360)
✅ For a 360Video cam it is important that you have a camera mount with a straight camera pole.
Because if you mount your 360 camera in a straight line with the straight camera pole the pole becomes invisible to the camera.
Creating the illusion that the camera is floating in the air behind (or in front) of you.
🎥 Action Cam (Like the GoPro or many others)
✅ For a GoPro or regular action cam it is important that you have a camera mount with a curved camera pole.
The combination of the curved pole (and included mini ball head) will let you angle the camera in any position while still keeping the pole as much out of the frame as possible.
Personally, I like my gear to be small when I travel so I usually bring an Insta360 cam (the X2 or X3) with their extendable selfie stick.
This, combined with our Shoulder mount for Insta360 makes a nice setup that I can use anywhere and is still small enough to fit in my jacket pocket.
Small, compact and for 360 cams
Shoulder mount
Our Shoulder Mount is a great small solution with a straight camera pole and is perfect for all 360 video cams.
The camera pole can be angled in many positions so it will look as if the cameraman is right behind you during your travels. You can also use the mount for a variety of sports and activities when your back from your travels.
For the active traveler
LITE V2 All-in-One
If you are planning to shoot with a GoPro or other action cam then the Lite V2 All-in-One can be a good option.
The belt system is snug around your waist and will let you connect the curved (or straight) camera pole in many angles.
Creating that special Third-Person View shot.
Don't just take our word for it...
★★★★★

Great mount and great service!!

Mount is light, durable and easy to use!
★★★★★

Revolutionizing action sports film making

It is actually as amazing as it looks/sounds like.

On top of that, the delivery was lighting fast and they even sent me a replacement part within 3 days. Best customer service you could ask for, 10/10!

You guys are rad!
★★★★★

Add customer reviews and testimonials to showcase your store's happy customers.
★★★★★

What an amazing perspective!

This is one of the coolest things I have purchased recently.

The invisible nature of the view and perspective is mind blowing. Simply awesome and I highly recommend.