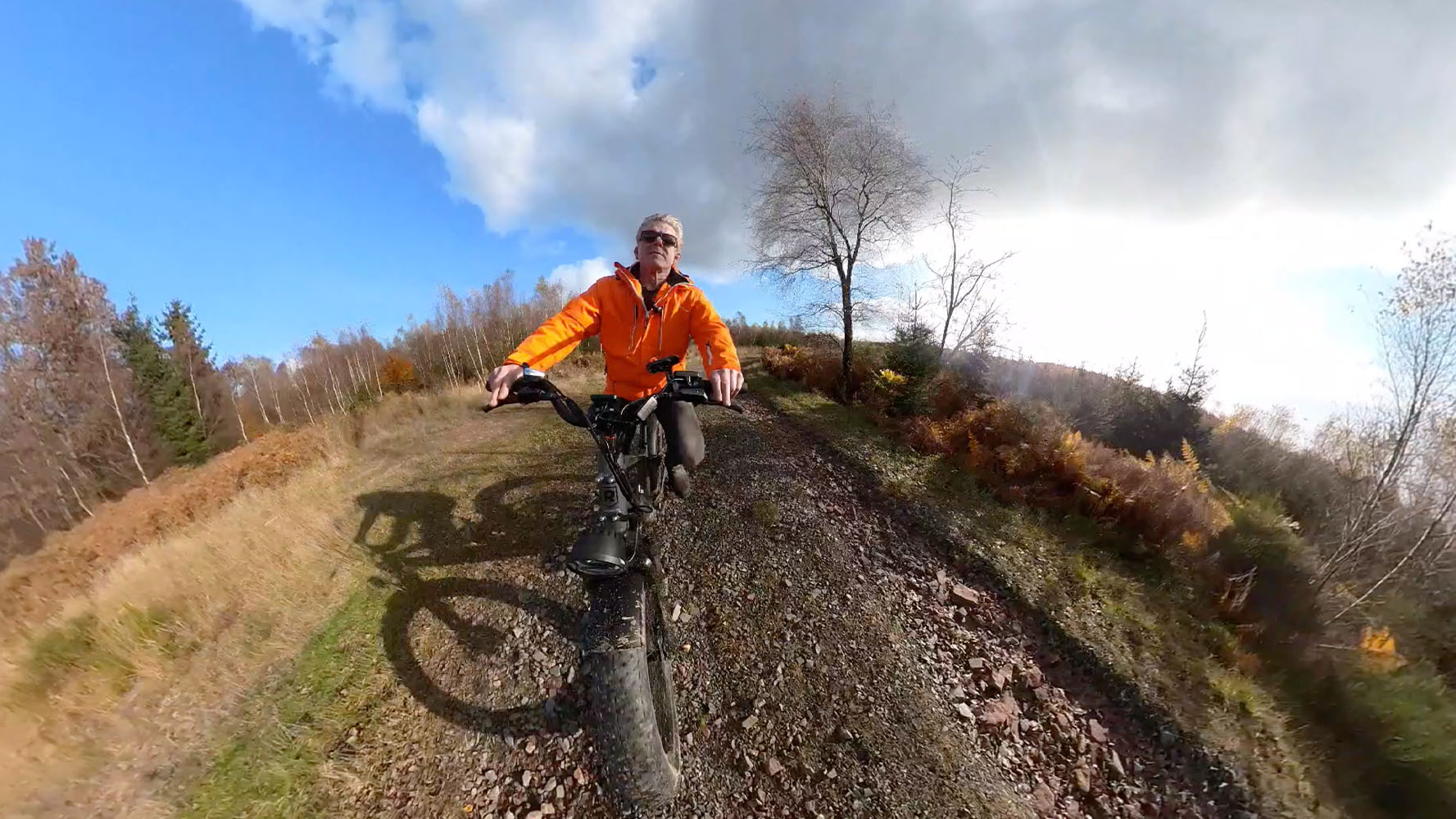 What is the best camera mount for on your chest.
What is the best camera mount for on your chest.
For some sports it is great to have a camera on your back or shoulder, but it is also cool to get a shot of yourself with the camera facing towards you.

The best results you will get with a 360 Video camera like the GoPro Max or Insta360 One X2 or X3. These 360 degree video camera's will automaticaly hide the camera pole from the shot (when you have the camera in a direct line with the camera pole).

And it will look as if the camera is flying in front of you... As by Magic!
Our Shoulder Mount for GoPro Max and Shoulder Mount for Insta360
Are not just for on your shoulder but can also be worn on your chest
and will give you shots like you can see in the video below.

What should I get;
GoPro Max or Insta360 version?
The GoPro Max version comes with an 45 cm aluminium camera pole with 1/4" thread and Aluminium GoPro connector. (Great for any sport, also Kitesurfing) And can also be used by Insta360 camera owners
Insta360 version (Insta360 users who also have the Insta360 extendable selfie stick) can use the insta360 version. (No Camera pole included)
PLEASE NOTE: the Insta360 stick is not strong enough for Kitesurfing)
Don't just take our word for it...
★★★★★

Construction better than expected

So far I love it. Made from good materials. There is shake on extended pole, but that is what 360 cams are for - shakes are not a problem anymore :)
★★★★★

Great mount

Epic mount enabling me to shoot myself in a different perspective!
★★★★★

Great

Great mount and
great service!!

Mount is light, durable and easy to use!
★★★★★

Super mount

I love this new shoulder mount because it's light and very confortable, I even don't feel it when I'm riding !

The result is fantastic, the mount is very stable, the footages are clean and
nice !


I recommend this new shoulder mount for any sports, it's perfect !
★★★★★

Amazing product.


The whole experience with you guys was amazing. Thanks for everything.